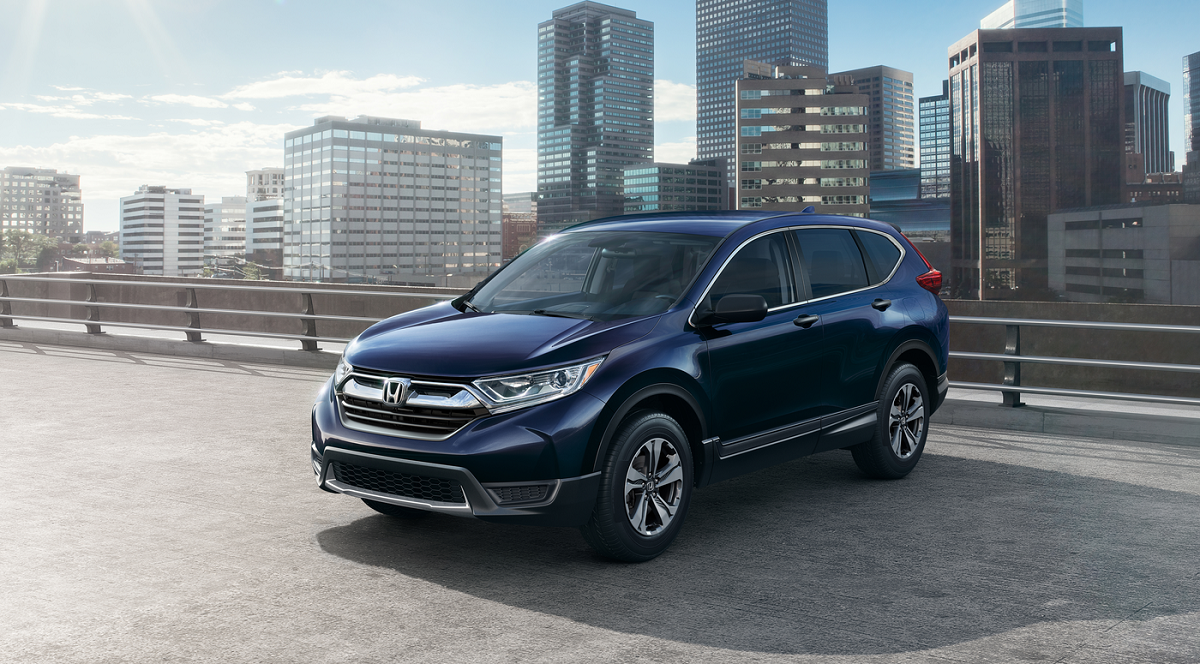 Honda Dealership Serving Joliet
Honda of Lisle: A Honda Dealer Serving Joliet, IL
Joliet shoppers looking for a quality new or used car should make the short trip to Honda of Lisle, a new and used Honda dealership proudly serving the Joliet, IL area. Shoppers all throughout the area come to our dealership when they need a brand-new and trustworthy Honda. However, we also offer a variety of high-quality used cars and other services at our dealership in Lisle, IL. Joliet shoppers are guaranteed to find a new or used car that's right on the money, with affordable loan and lease deals to enjoy each day and a convenient shopping process. We welcome Joliet Shoppers to Honda of Lisle, and we encourage you to visit us today here at 4475 Lincoln Ave, less than a 35-minute drive outside of Joliet.
New Honda Vehicles For Sale Near Joliet
The stars of the show can be found in our new Honda inventory in Lisle, IL. The Honda brand is one that shoppers have trusted for generations due to the value, practicality, safety, and economy of these cars,. Shoppers who upgrade to a new Honda tend to stick with the brand for life and can always find great deals here at Honda of Lisle. Let us tell you a bit about the different new Honda Cars we have to offer here in Lisle, IL.
Shop New Honda
New Honda Cars
Our new inventory includes the top sellers in commuter cars, especially the iconic new Honda Accord and Honda Civic. The Honda Civic comes available in many different body styles, with coupe, hatchback, and performance models available. We also carry a number of Honda Hybrid or alternative energy cars as well, including the Honda Insight, Honda Accord Hybrid, and Honda Clarity Plug-In Hybrid. Each of our new Honda cars has lots of new safety features and other amenities to enjoy in your daily drive. The Honda Fit hatchback is a popular choice among students and couples looking for something versatile for their first car.
Shop Honda Sedans
Honda SUVs
Need something a bit bigger than a sedan or hatchback? Honda has you covered with new compact and midsize crossovers in Lisle, IL. The Honda HR-V is our most compact Honda SUV, but offers lots of great features and off-road capability for a modest rate. The new Honda Passport is another midsize model and one of our most off-road savvy crossovers, complete with hidden storage compartments, a robust engine, and adaptable suspension for any terrain. Families looking for the right SUV should consider two of our most popular crossover SUVs: the Honda CR-V and Honda Pilot. The former is a spacious five-seat crossover, while the latter is a safe and family-friendly SUV that can seat up to eight. All of our new Honda SUVs come available with all-wheel-drive.
Shop Honda SUVs
The Honda Odyssey Minivan
Families in Joliet, IL who need something even bigger than the Honda Pilot SUV should consider the new Honda Odyssey, currently the only minivan from the Honda brand. The Honda Odyssey also seats eight, with exceptional legroom and lots of available equipment parents might find necessary in their daily travels, such as an available intercom and rear-seat monitoring system.
Shop Honda Minivans
Shop New Honda Ridgeline Pickup Trucks
The Honda brand also currently has a pickup truck available for purchase, the Honda Odyssey. This midsize pickup comes available solely as a crew cab pickup, eliminating the need to shop around between different cab sizes as many pickup truck brands require. Its five-seat interior offers a lot more rear legroom than other crew cab pickups, and the backseats can be converted into additional cargo space, should the need arise.
Shop Honda Trucks
Used Honda Models for Joliet Shoppers
Some drivers in Joliet or Lisle might not seek the latest, newest Honda available; some might be satisfied with a used car. The beauty of Honda models is that they retain a great deal of value when popularly maintained, so any used Honda we have available will provide you many great years of driving. Most of our used and Certified Used Honda models come from the most recent model years and some even have less than 30,000 miles on the odometer, giving Joliet shoppers something practically brand-new. Each available trim level of a pre-owned Honda might be represented in our used inventory, so buying used is the time to upgrade to a higher trim level if you wish to enjoy more technology for less.
Shop Used Vehicles
Certified Pre-Owned Honda
Finance and Lease Options
Whether new or used, we can guarantee savings around the corner at Honda Superstore of Lisle. Each month, Honda sends out a number of financing and leasing incentives for all of their new cars, and we have some specials deals of our own here in Lisle, IL. No matter your budget, everyone deserves to save as much as they can, and our incentives can help you finance or lease a Honda that is right on the money.
Apply For Car Financing
Honda Leasing
Come and Visit Our Honda Dealership From Joliet
We invite Joliet, IL shoppers to take a short drive north to Lisle, IL to visit Honda of Lisle. You can contact our sales team online or over the phone to schedule a test drive and inquire about our latest financing and leasing deals. We're less than 40 minutes north of Joliet using IL-171 N and I-355 N. We look forward to meeting you!