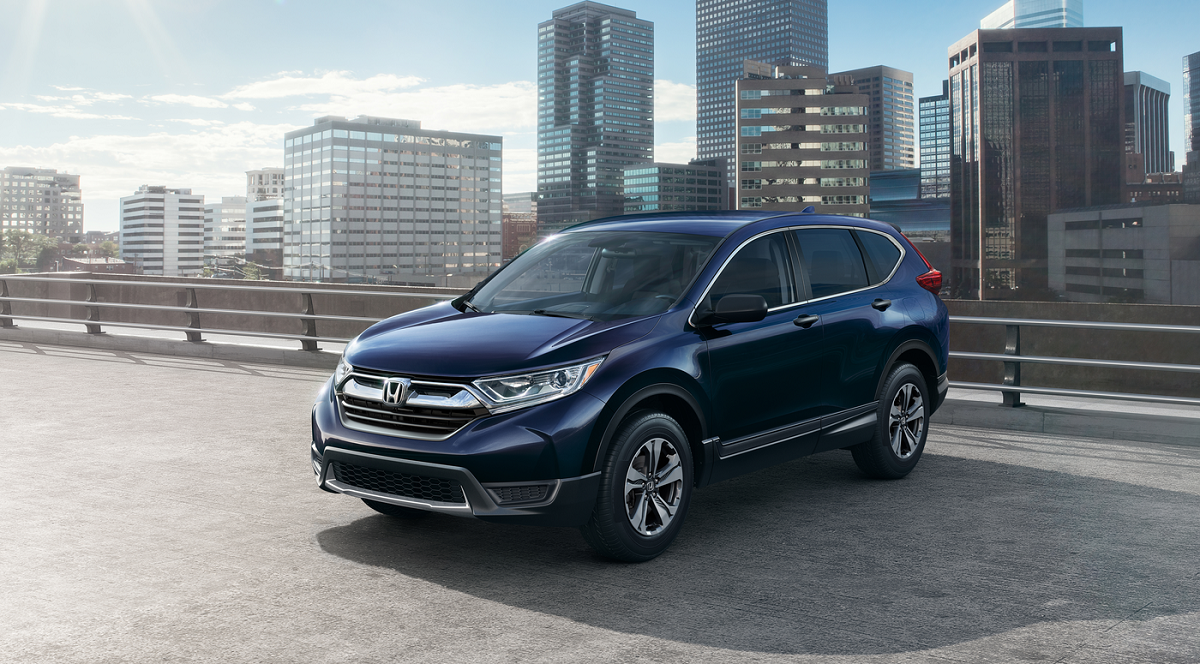 Honda Dealership Serving Downers Grove
Honda of Lisle: A Honda Dealer Serving Downers Grove, IL
Are you are looking to experience driving throughout the Downers Grove area in more comfort thanks to a well-rounded and featured-laden new or used car? Thankfully for you, when you come over to Honda of Lisle in Lisle, IL you are going to be able to check out a huge selection of both new and used models from Honda that are going to be prepared for adventure. Get ready to experience this great city from the driver's seat or as a passenger in an outstanding new or used vehicle.
New Honda Vehicles For Sale Near Downers Grove
Once you step foot onto our dealership you are going to love that we are ready to offer you some of the finest new Honda models you could ever imagine with a collection of great cars, trucks, and SUVs that are going to be loaded with all of the top features and technology that you have been dreaming of enjoying. With our help, you are going to be able to get something that is ready to impress and make driving a special time.
Shop New Honda
New Honda Cars
Honda is known for offering drivers of all types some of the most well-rounded and popular cars you could imagine. We have been working hard to make sure we can show of these models and help you to get first-hand experience with each of them. Our inventory of new Honda cars, like the Honda Civic, Honda Insight, Honda Accord, Honda Clarity, and Honda Fit can each utilize all of the features and technology you want, including the driver assistance technology that can keep you safer. When you then add in the fact that these models can offer peppy engines and smooth driving dynamics, you are going to have something perfect for weekend picnics to The Morton Arboretum! Check out everything we can offer today and be prepared for a better drive!
Shop Honda Sedans
Honda SUVs and Minivans
Some of the most popular options available to drivers today are the new Honda SUVs and minivans! These models are great choice for families of all types throughout Downers Grove thanks to the amount of space and capability that are in high demand for more adventures. For example, in something like the Honda HR-V or Honda CR-V you are going to enjoy more than 50 cu.-ft. of total cargo space to ensure you can always have all of your gear whenever you hit the road! But, for even more space, models like the Honda Passport, Honda Pilot, or the Honda can offer more than 100 cu.-ft. of total space! The Honda Odyssey in particular, offers a cavernous 158 cu.-ft. of total space!
Shop Honda SUVs
Shop Honda Minivans
Honda Ridgeline Trucks Near Downers Grove
Honda only offers one truck, but it's quite an outstanding option if you ask us. The Honda Ridgeline is a great choice when you don't need the full-on towing and hauling power that other trucks are known for! This truck is going to allow you to enjoy the additionally capability of having a truck bed which can help you in many more situations than you could ever imagine. Additionally, this truck is also ready to offer you a ton of great features and technology which can surely make your driving experiences much more comfort and enjoyment on any road.
Shop Honda Trucks
Used Honda Models for Downers Grove Shoppers
If a new model is not exactly what you are searching for when you come over to our dealership, you are also going to love that we are ready to offer you a bunch of great used Honda models possible Our selection of used Honda models that are ready to offer you a ton of great features, all while being a bi friendlier on your wallet. We are proud to be able to offer drivers of all types a number of different options that are not going to not have too many miles on the odometer. With our help, you are going to surely enjoy shopping for something that is going to make driving a much better time.
Shop Used Vehicles
Certified Pre-Owned Honda
Financing Help When You Need it Most
One of the best parts about shopping at our dealership is our ability to help you take control of the financing process thanks to the help of our staff members in the Finance Center. Here in our finance center we are ready to ready to help drivers of all types get their hands on the best possible auto loan or lease that will ensure they can get the car, truck, or SUV of their dreams, all while keeping their budget in better shape. We are ready to help and are ready to make every shopping experience more enjoyable.
Apply For Car Financing
Honda Leasing
Come and Visit Our Honda Dealership From Downers Grove
If you are looking to enjoy everything that Downers Grove has to offer, you are going to want to come over to Honda of Lisle and see what makes our dealership the perfect place to visit for all of your automotive needs. Make the easy drive over to our dealership and see first-hand what we can do to help.