Get Your Brakes Fixed With Service & Repairs From Honda Superstore of Lisle
When you need your Honda car, truck, SUV, or minivan to come to a stop in Aurora, IL, you're counting on your brakes to do that for you. While your brakes may not always be on the forefront of your mind, they are a very important component of your vehicle and deserve to be treated as such. If you think that it might be time to get your brakes inspected or replaced, the service center at The Honda Superstore of Lisle, located at 4475 Lincoln Avenue in Lisle, IL, can do that for you. Our service center has tended to the automotive service needs of many Naperville, IL drivers in the past and wants to ensure your brakes are able to keep you safe on the road.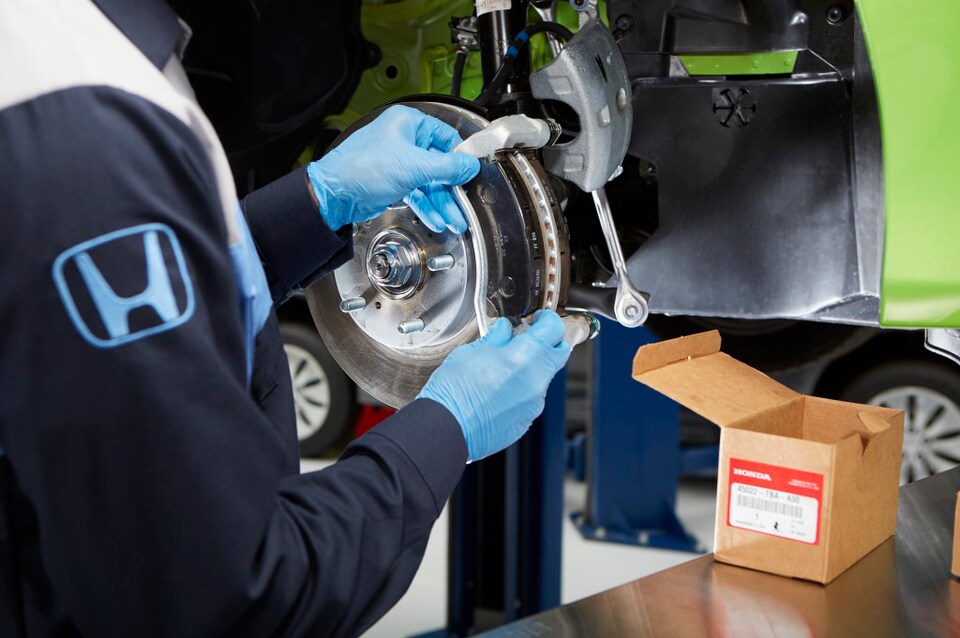 What Are Some Signs That You Might Need Brake Service
The braking system in your vehicle is made up of a lot of parts. They all need to be working together in order for your vehicle to stop in the manner, and timely fashion, you've come to expect. The service technicians in our service center can diagnose your issue, whether it be brake pads, calipers, rotors, or all three, but Downers Grove, IL drivers should know what to look out for so they can spot when they might need to come in for service. Some ways to tell you need brake service include:
You hear grinding or squealing noises when you apply the brakes.
Your brake pedal seems "soft" when you try to press it down.
Bringing your vehicle to a complete stop seems like it takes longer.
Your vehicle seems to pull to one side or the other when you press the brake.
Get Your Brakes Checked To See If Repairs Or Maintenance Is Required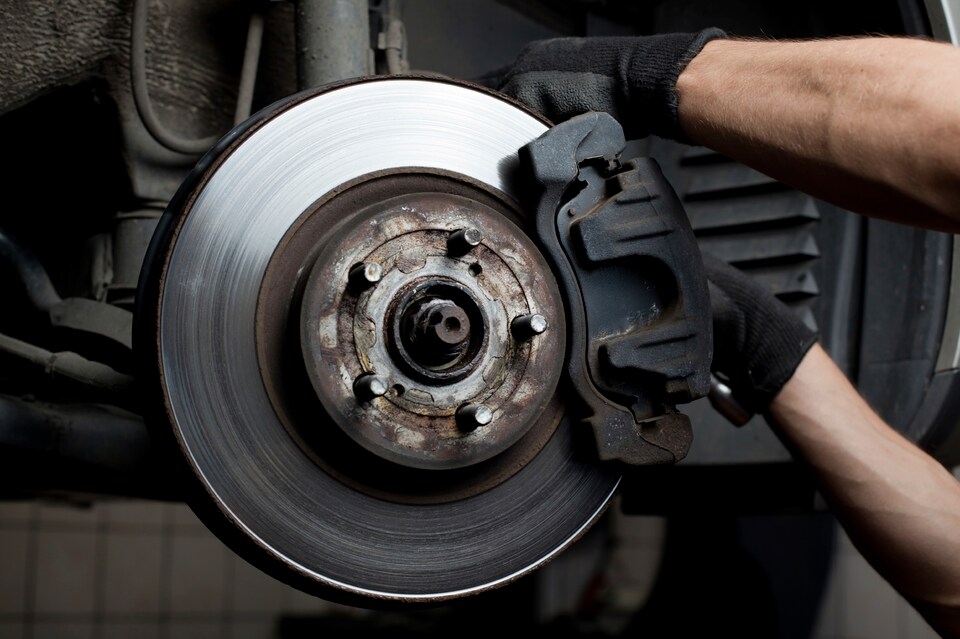 If you're a Bolingbrook, IL driver who thinks that they may have an issue with their brakes, getting your vehicle into our service center should be a top priority. A brake check is a quick way to see if a simple adjustment or more involved maintenance is needed to help keep you safe on Illinois roads. Many of our service technicians are factory-trained and Honda-certified, which means that they have many years of experience and knowledge to rely upon and will do their best to get you back on the road as quickly as possible.
There are often service and parts specials related to brakes, so perusing our dealership's service coupons may be a good idea. Glen Ellyn, IL drivers should also rest assured that our service team has access to superb equipment and tools, as well as excellent facilities, to make sure their brake work is done well. Schedule your brake inspection with the service team at The Honda Superstore in Lisle, in Lisle, IL, and make sure your vehicle's braking system is keeping you safe on the roads.
Schedule a Service Appointment