Have you heard about Illinois residents facing new or higher taxes and fees in 2020? Avoid the January 1st Tax Increase! Trade in now and buy today to get full trade in value on your tax credit.
The new law goes into effect starting January 1st. This law will apply state and local sales taxes to any trade-in value above $10,000. These changes will drive up your out of pocket cost. You can save THOUSANDS by trading in your car by the end of 2019, don't wait until 2020! Visit us today to learn more.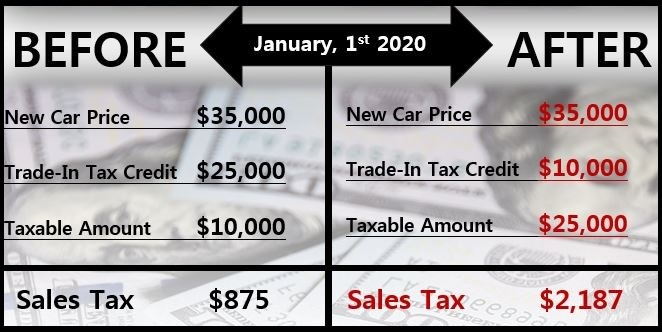 Check out Our New and Pre-Owned Inventory!